Road Survey 2034

Municipal Corporation of Greater Mumbai has published a '
Road Survey 2034'
after verifying the condition of errors related to Draft Development Plan 2014-34 on the specific sites in MCGM boundary.
The MCGM has invited Suggestions /Objections on the 'Road Survey 2034' from all citizens. We request you to go through the document and check the designations. You are requested to submit your Suggestions /Objections preferably by post and/or via E-mail to MCGM by
31st January 2016.
Following are the details where you can submit your observations:
Subject line to be mentioned on Email or Post:
"Road Survey January 2016"
Email:
ee.dpr.mcgm@gmail.com
Please find below the Corrected Designation Survey 2034 as published by the MCGM
---
Download the Corrected Road Survey 2034
---
Sample of Suggestions /Objections letter:
Powered by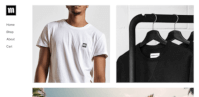 Create your own unique website with customizable templates.